Highly available
control systems and
control technology
for Power Plants, Turbine, Exhaust Gas Firing and Hybrid Plants
KUHSE — YOUR PARTNER FOR ELECTRICAL EQUIPMENT UP TO 300 MW
Kuhse imple­ments complete control systems for engine and turbine driven power plants, exhaust gas firing and hybrid plants in the power range up to 300 MW. Based on market-leading PLC systems, such as Siemens, Schneider, Wago, Rockwell and B+R, we develop complex solutions for control technology for decen­tra­lized power supply of indus­trial appli­ca­tions or protection of public grids. For the control technology we use the systems Siemens PCS 7 and B+R Aprol.
Consulting / Engineering
Technical speci­fi­cation

Engineering
Control panels
Genset Control Panels

Common Control Panels

Auxiliary Drives Control Panels
SCADA Systems / Control Technology
SCADA Systems: Siemens, Schneider, Wago, Rockwell and B+R

Visua­lization: Siemens WinCC, WinCC flexible




Control Technology Siemens PCS7 and B+R Aprol
Extended Scope of Delivery
Trans­formers




(as station or step-up trans­formers)

Medium-voltage Switchgear

Low-voltage Switchgear

DC and UPS Systems

Cable Engineering and Supply
Mains / Generator Protection
Protection Concepts

Grid Protection / Grid Study

Short Circuit Current Analysis

Load Flow Analysis

Generator Protection Calcu­la­tions
Energy Management System (EMS) for Hybrid Plants / Micro­Grids
The Kuhse Energy Management System coordi­nates energy flows and ensures efficient energy use in Hybrid Plants and Micro Grids.
Especially in combi­nation with regene­rative energy generators, the EMS ensures an optimal and demand-oriented energy supply.
FURTHER INFOR­MATION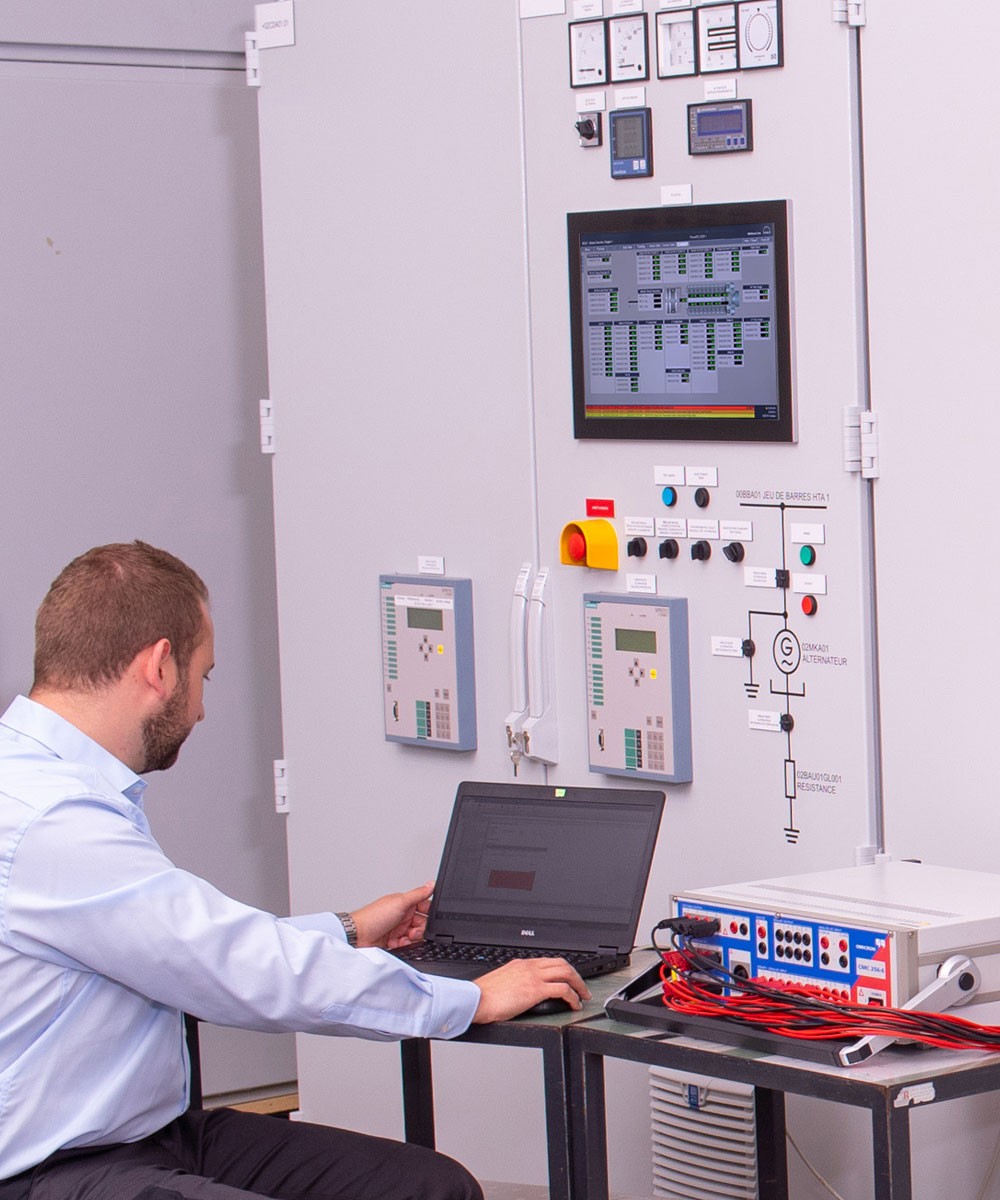 Instal­lation Super­vision and Commis­sioning worldwide
Our highly qualified service techni­cians and engineers are working for our customers worldwide.
Instal­lation Super­vision and Commis­sioning
Retrofit Concepts for the moder­nization of existing plants
Mains / Generator Analyses