Commis­sioning,
Maintenance and
Retrofit Solutions
for Control Systems in decen­tra­lized Power Generation
Commis­sioning,
Maintenance and
Retrofit Solutions
for Control Systems in decen­tra­lized Power Generation
INSTAL­LATION SUPER­VISION AND COMMIS­SIONING WORLDWIDE
Our highly qualified service techni­cians and engineers work for our customers worldwide. We carry out commis­sioning for control technology of various brands and supervise the assembly of emergency power systems, CHP turbine plants and power plants in the power range up to 300 MW. Maximum safety is guaranteed by the appli­cation of inter­na­tional quality standards and safety regula­tions (SCC).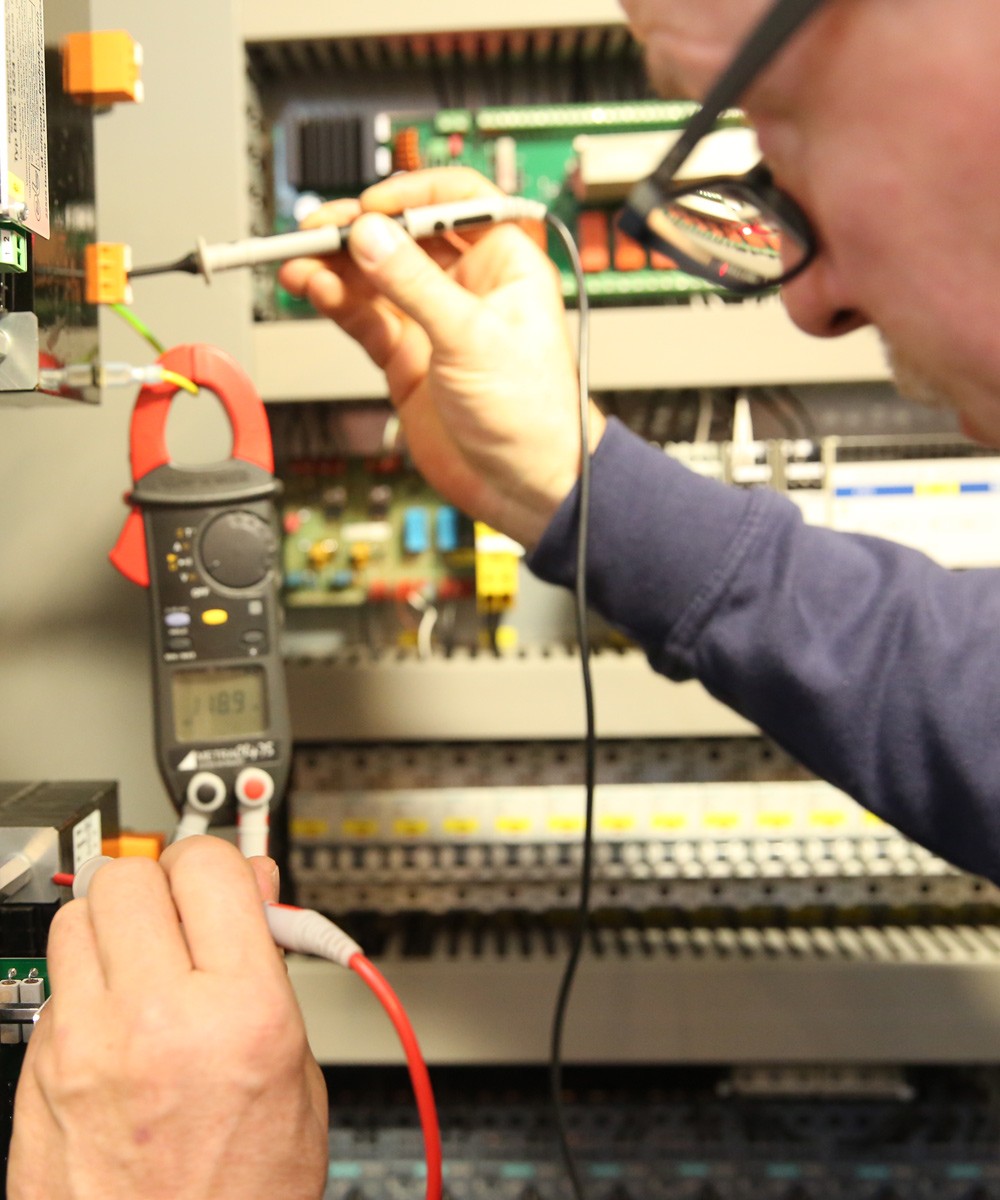 Maintenance — Prevention for conti­nuous and trouble-free operation
Even beyond commis­sioning, Kuhse is your service partner for electrical maintenance and repair of your control panels.
Electrical Maintenance for Control Panels
Generator Protection Test
Mains Failure Protection Test
Control Panel Maintenance according to DGUV V3
Battery Capacity Test according to VDE 0100–710
Repair and Modifi­cation of all electrical Components
Optional: 24/7 Service availa­bility guarantees fast response times
MAINTENANCE WITH AND WITHOUT CONTRACT — YOUR CONTACT PERSONS
Customers with maintenance contracts please send your requests to Harald Oertel .
Please include the number of your maintenance contract.
Customers without maintenance contract please send your requests to Marius Vossels. We will be pleased to submit you an individual offer for the maintenance of your control panels.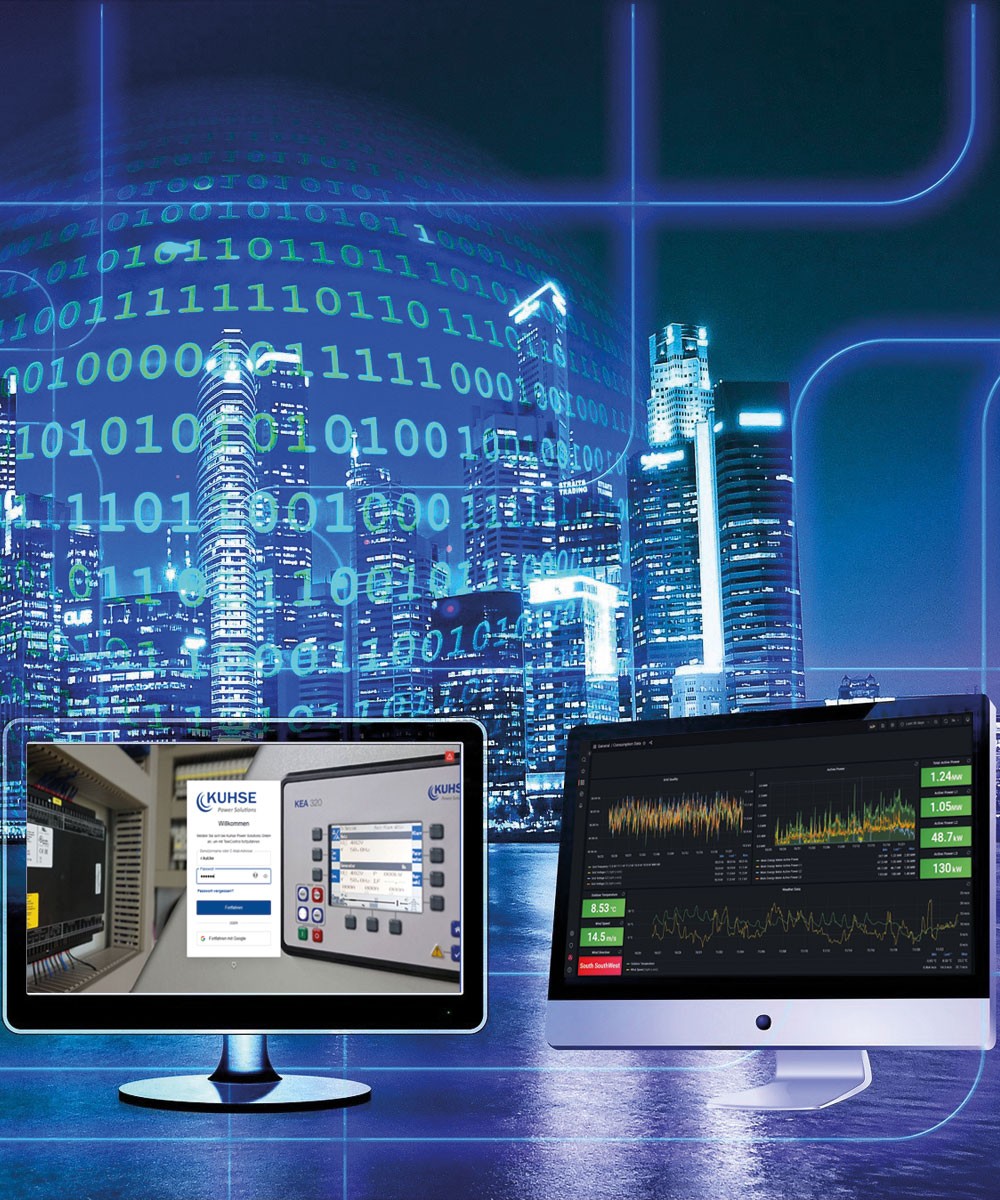 Remote Services & Remote Maintenance
For an optimal remote support of your power generation plant, Kuhse offers cloud-based remote services:
Remote Maintenance of the entire Plant (Operator)
Remote Access (Remote View) and Alarming
Remote Terminal Service for the Control System (Kuhse) during Commis­sioning / Maintenance
RETROFIT — MAINTAINING OPERA­TIONAL SAFETY THROUGH EFFECTIVE MODER­NIZATION
Legal safety regula­tions require moder­nization measures to bring older plants up to the current state of the art. Kuhse's retrofit concepts guarantee plant operators maximum opera­tional safety and high availa­bility.
The main advan­tages of the retrofit measures are:
Higher opera­tional safety due to compliance with new DIN/VDE regula­tions
Higher plant availa­bility due to modular design and modern components
Greater trans­pa­rency through remote monitoring
Reliable spare parts availa­bility
Reduction of conversion costs and minimization of follow-up costs
Updated and digital plant documen­tation (engineering in EPLAN)
CONVER­SIONS DURING ONGOING OPERATION
Kuhse Service has specia­lized in the develo­pment and imple­men­tation of compre­hensive retrofit concepts. Numerous retrofit measures for emergency power, CHP and prime power appli­ca­tions have already been successfully carried out. In most cases, the retrofits are carried out during ongoing operation and guarantee plant operators conti­nuous availa­bility without power supply failure.
Spare Parts Service
Take advantage of our extensive spare parts service for electronic components.
Many components and conversion kits for prede­cessor controls to the current
genset control KEA 3X0 are already available for you in our online shop.
We will be pleased to support you in choosing the right spare parts for your plant.
Please send your spare parts request directly to our Service Team.
VISIT OUR ONLINE SHOP